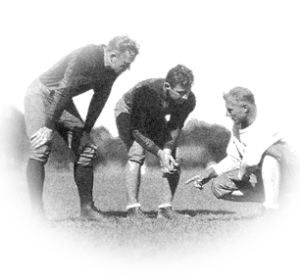 What is a Digital Coach?
Marketing guru, Seth Godin, describes a Digital Coach as …
A freelancer (individual) who usually works with entrepreneurs, small groups or companies to teach them how to dramatically improve productivity or market presence using technology.
For example, a digital coach might hook up your cell phone to be more powerful or teach you how to use blogs and Facebook to connect to your audience.
Your Digital Coach includes those services, plus a full range of technology services from web strategy and development to computer repair and in-house training. You can call Your Digital Coach anytime you and technology aren't seeing eye to eye.
There is no need to hire anyone else when you make Your Digital Coach part of your team.
Not sure what Your Digital Coach can do for you? Have a look at the Services page to find out.
Website Hosting
Buy your plan from Your Digital Coach and receive personal support.
Website Design
We will work with you to design exactly the website you want.
Website Construction
Once you have a design we can build your site to start marketing your business
Computer and Network
Computer repair, networking, software installation and coaching, new gadgets - Your Digital Coach can help with all of your technology needs.
Alan Miller - Dynamic Outcomes Consulting
If Scott (Your Digital Coach) can't supply something he connects me with someone who can. For hardware we do a bit of looking around ourselves, I have an opportunity to sell something in Eastern Europe – I trust him enough that I know he won't get in over his head – there are a ton of gougers that milk their clients for all they can – I know Scott and I avoid that.
Greg Caseley - Caseley Enterprises
He's got the technical side – if I have problems with our computer system he can fix it, he's got the ability to work with me on my website, plus he has expertise in recommending where I should promote that website on the net.